Torqeedo Travel 1003CL Electric Outboard Motor
The Travel 1003 C (Longtail) delivers over 1,000 watts of input power and in terms of propulsion is comparable with a 3 HP petrol outboard. With the Travel 1003 C you can discover the world on water, completely waterproof to IP67. Thanks to the on-board computer with its GPS-based calculation of the remaining range, you always have your own travel guide with you.
Compared with the Travel 503, the Travel 1003 has higher overall power and offers over 60% more battery capacity. The Travel 1003 C offers almost three times the battery capacity of the Travel 503, which is why it has a significantly greater range.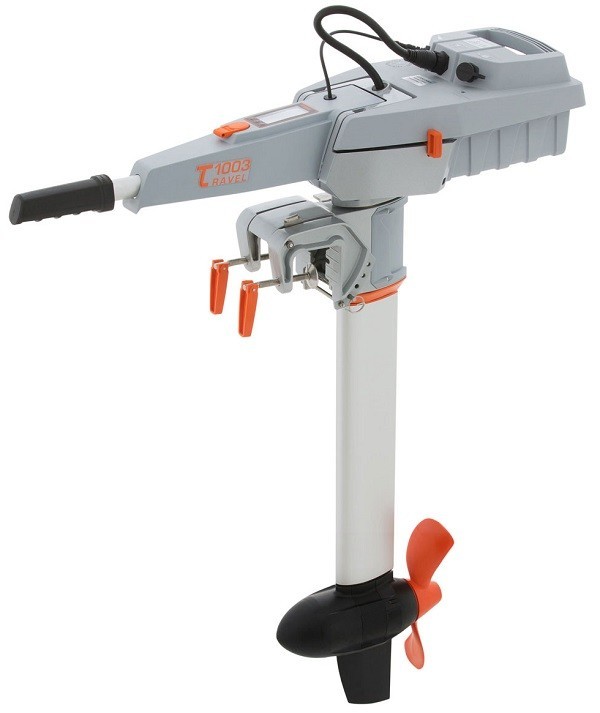 Travel 1003 CL – Benefits:
- With its integrated lithium battery and its outstanding efficiency, the Travel is the alternative to a small petrol outboard
- Can do everything that a 3 HP petrol outboard can, plus it's environmentally friendlier, quieter, lighter and more convenient
- Completely waterproof (IP67)
- On-board computer with GPS-based calculation of remaining range
- Solar rechargeable, including during the voyage
- Can be easily dismantled for transport and space-saving storage
- The outboard weighs only 15.5 kg in total
- A clean affair: no matter how or where you store your Travel, there's no risk of leakage or petrol smells