WindRider AS Barberhaulers
For those AS1 and AS2 racers who demand the best control of the jib and reacher on all courses, it is possible to add a set of barberhaulers. With a barberhauler one can change the angle the sheet pulls on the sail.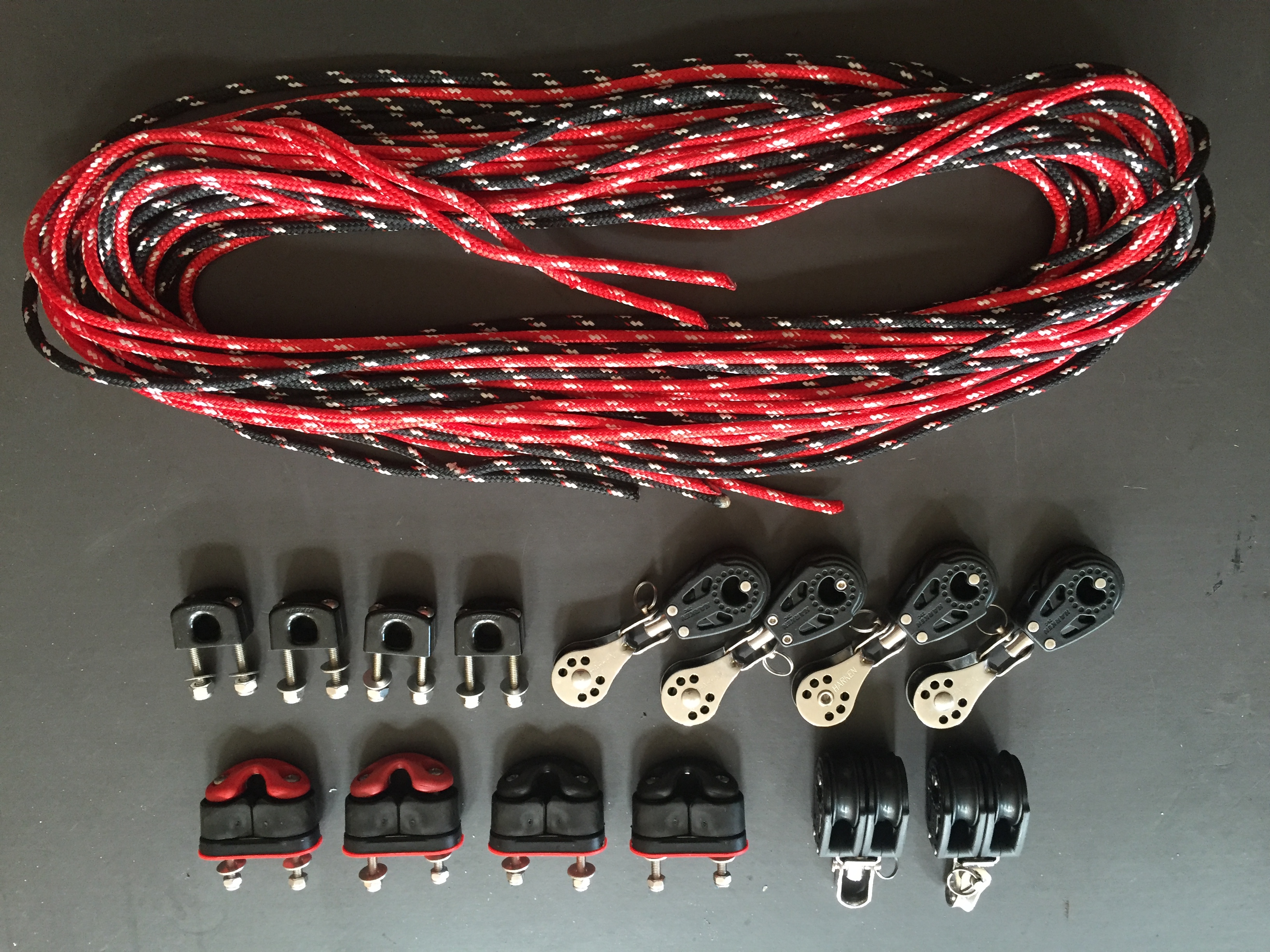 The cleat console on the front cockpit is already prepared for this option, and AS1 and AS2 class rules allow for the use of these barberhaulers. Simply mount the cleats and fairleads, and run the associated blocks and lines. Installation takes no more than 30 minutes.