WindRider 16 Spray Diverter
The WindRider 16 is designed with wave-piercing hulls for more speed. When sailing in bigger waves, water may enter your cockpit. With the Spray Diverter installed, the waves are being led away from the cockpit resulting in a trip which is much dryer.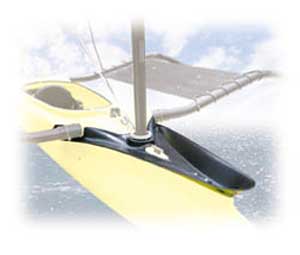 Other possibilities which increase the level of comfort aboard is the use of a Windshield.