WindRider 16 Windshield
The WindRider 16 can be equiped with a windshield. Thanks to the use of a bungee cord, the windshield can be placed or removed within seconds. Made from the very durable Lexan, this option really increases the level of comfort on board.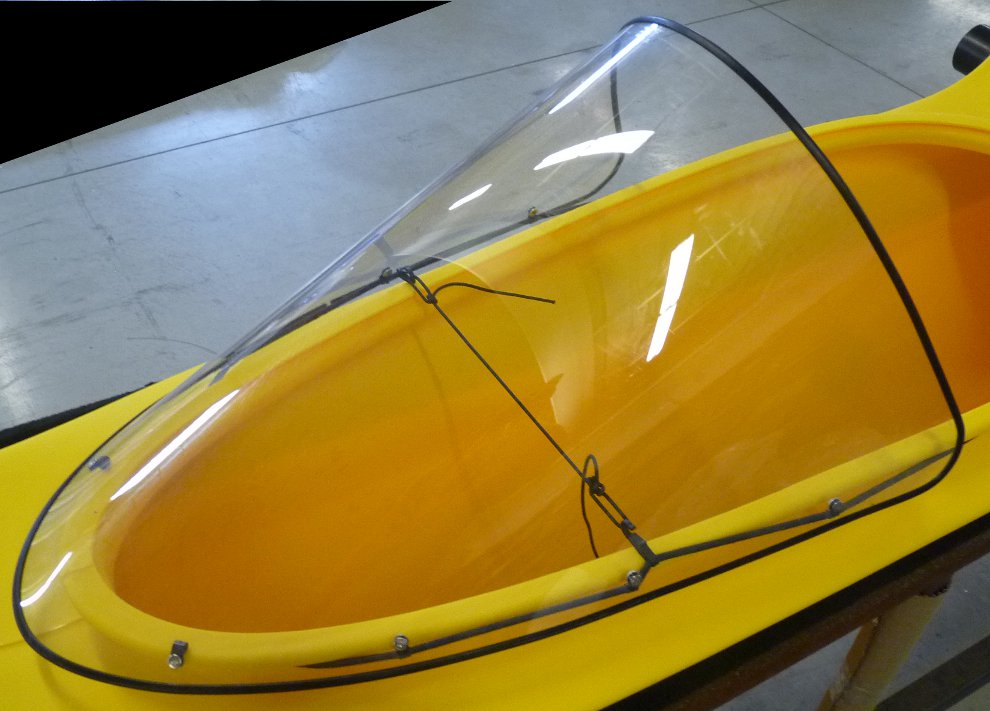 Other possibilities of increasing your comfort aboard is the use of a Spray Diverter.